Victoria has recorded 64 new locally acquired COVID-19 infections, as the outbreak continues its spread into regional areas.
Key points:
64 cases were recorded in the past 24 hours 
More than 55,000 test results were processed
State-run clinics administered 35,753 doses of vaccine
Thirty-six of the new cases were in quarantine for the duration of their infectious periods, and 49 of the cases have been linked to existing outbreaks.
State-run clinics administered 35,753 doses of vaccine, bringing the total number of vaccine doses administered to 2,324,198.
There were 55,333 test results received in 24 hours.
Loading
Health Minister Martin Foley said there were 15 mystery cases.
He said 42 people were currently in hospital, 13 in the Intensive Care Unit and of those eight were on a ventilator.
"We send our very best wishes to those fellow Victorians who are battling in a really, really serious sense, the coronavirus," he said.
Mr Foley said the engagement from a younger cohort on vaccinations was encouraging
"We've seen a really big demand over the past few days from Victorians aged 18-39," Mr Foley said.
"The thing that continues to hold us back in meeting those huge levels of demand is supply."
New wastewater detections in Victoria
Wastewater detections continue to be discovered across the state, with another detection in an industrial estate in Sunshine West.
Mr Foley said testing teams from the department had been working closely with businesses in that precinct, getting lots of people tested, but there was still some undetected wastewater pings in the industrial estate.
He said though there had been a lot of focus on emerging cases in the west and north of Melbourne, it was not limited to that area.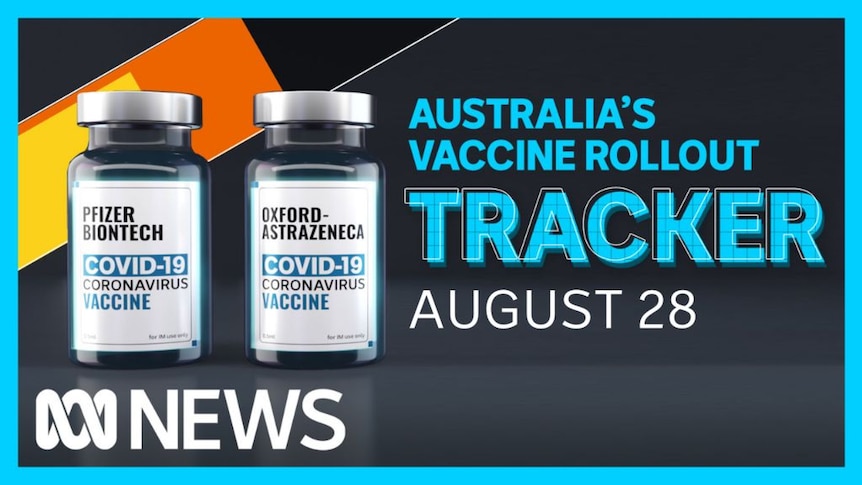 "We have seen cases in the east and the south-east, including in local government areas of Manningham, Maroondah and Monash, and we've also seen positive wastewater detections in our southern suburbs," Mr Foley said.
"In particular, I want to call out the communities around Aspendale, Aspendale Gardens, Bonbeach, Carrum, Chelsea, Chelsea Heights, Edithvale, Mordialloc, Pattersons Lakes and Seaford, from August 23 to 26, we've seen positive wastewater detections in that catchment.
"If you've been in those suburbs or [live] in those suburbs and have displayed even the slightest symptoms of COVID-19, you need to come forward and get tested."
Victoria's case breakdown 
Seven are linked with Shepparton,
10 are linked to the Broadmeadows cluster
Seven are linked to the Brunswick/Carlton area
One is linked to Al-Taqwa College
One case is in the city of Dandenong
Twenty-one cases are associated with the Western suburbs including nine in Wyndham, eight in Newport/Altona North and three in the city of Hume
Seven cases are in the Port Melbourne/St Kilda area
Nine cases are linked to cases identified in recent days, still working on linkages
One case is still under investigation
Echuca aged care worker results 
The identification of the positive case in an Echuca aged care worker had put the regional community on high alert during the week, with 40 staff at the Wharparilla Lodge facility furloughed as a result.
However, the chief executive of the facility had then said the case was a false positive.
On Saturday, Mr Weimar addressed the confusion surrounding the aged care worker in Echuca who returned both positive and negative tests.
Mr Weimar said it was not unusual for someone to lose their infectivity between tests that were two days apart.
"We are very clear that the first positive test was a genuine positive test, with high CT values, and we know that second test was negative."
He said all members of her household had now tested negative.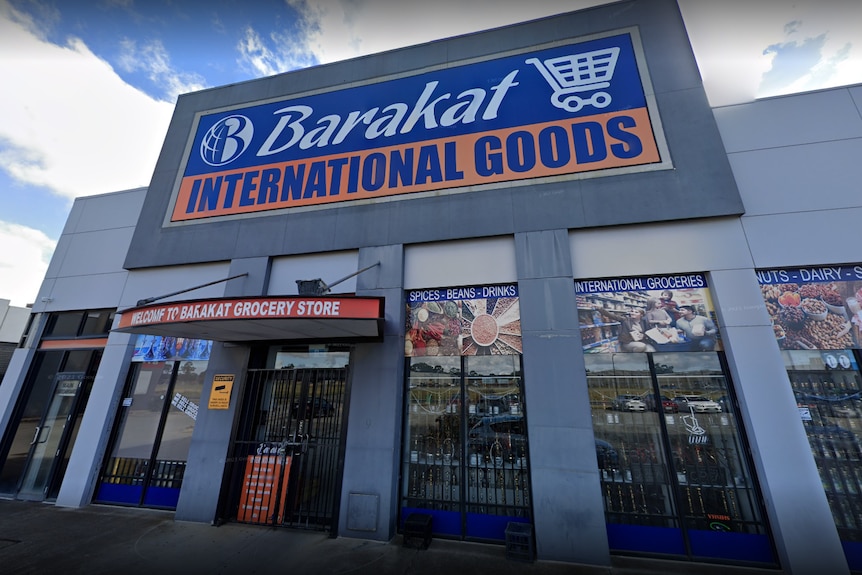 Mystery cases in the west
Melbourne's western suburbs remain a key area of concern for authorities.
Barakat International Goods in Hoppers Crossing has been identified as a new tier 1 site, with a positive COVID case attending the store every day from August 16 to 23, with tier 2 sites identified at supermarkets in Footscray and Laverton North.
Mr Weimar said about three-quarters of today's 15 cases that were not yet linked were in the western suburbs of Melbourne.
"That's the pattern we've seen over the last week, Mr Weimar said.
"Again, it's the nature of particularly that kind of community transmission we've seen."
The COVID Commander said health authorities remained puzzled by mystery cases in Sunshine West.
The Health Department has conducted repeated wastewater testing on a daily cycle over the last two weeks, as well as conducting thousands of tests on people on the site with no leads as of yet.
New areas of concern in Melbourne
There are 35 active cases now in the Carlton/Brunswick cluster, with particular concern about the Barkly Square Coles.
Mr Weimar also highlighted a new cluster of concern around Port Melbourne, around St Kilda and St Kilda East, including a supermarket at Fisherman's Bend.
"We've not seen that crop up before so we're very keen to make sure that doesn't become anything else," Mr Weimar said.
Mr Weimar said the community transmission in the west and inner north had cases all going to similar locations but coming from different sources.
He said it was encouraging that cases were "grumbling" along at a fairly consistent level with no amplification or spreading events.
Mr Weimar outlined a car wash facility and a nearby Woolworths supermarket at 467 Plummer street.
"We are not yet certain whether there is transmission at that location," he said.
"We've got four cases in one day in that bit of geography, so obviously we're going to be a bit concerned."
He urged anyone who was in the area between August 13 and 23 to come forward and get tested. He said health authorities did not know of any obvious linkages to any other cases.
Authorities say Shepparton cases have a 'clear shape'
Contact tracers have been racing to cordon off the outbreak in Shepparton in the state's north-east. Drive-through testing facilities were at capacity in Shepparton and nearby towns. 
"We now feel increasingly that there's a very clear shape to Shepparton and we understand the linkages,"  Victoria COVID Commander Jeroen Weimar said.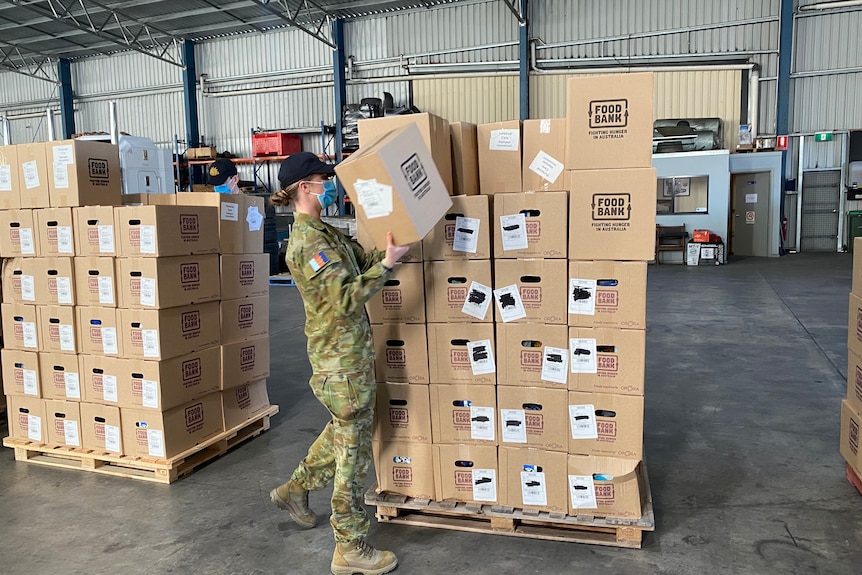 "Shepparton we can see the connections very easily. It's like a ball that is pinging around and you can see exactly where it's been."
More than 20,000 COVID tests have been conducted in Shepparton this week.
Health Minister Martin Foley praised the Red Cross and ADF personnel for distributing essential goods and care packages across the community.
"The system has cranked up to record levels to make sure the Goulburn Valley community get through these issues," Mr Foley said.
However, Shepparton resident Betul Tuna said many people from refugee backgrounds were being triggered at the presence of the ADF.
Ms Tuna said these communities often missed out on government messaging and did not realise the ADF was there to help deliver essential supplies.
"In particular, from the Afghan community … [and] those from various parts of Africa as well … the PTSD kicked in very quickly at the idea of the military coming to the door," Ms Tuna said.
"So we know that there were a few breakdowns and fear and concerns about what the military presence means."
Emergency Management Victoria deputy commissioner Deb Abbott said seeing the ADF work along with other agencies like the Red Cross helped reassure the community the military personnel were there to provide support only.
"That goes a long way to reassuring the community that the ADF is here to help," she said.
"They are here to provide support where the community needs it in relief efforts."
Babysitting crackdown
New directions introduced by Victoria's Chief Health Officer late on Thursday evening have clamped down on grandparents babysitting their grandchildren.
COVID response commander Jeroen Weimar said at a Friday press conference the crackdown was necessary to bring numbers down.
"For many people, if your nan looks after your kid every Tuesday and that's a normal thing, you may regard that as part of your normal household activity and [think] that's OK. At this point in time, it's not," Mr Weimar said.
"Just because your child is eight and goes to see his nan doesn't mean he doesn't take the virus with him."
He confirmed some positive cases in the current outbreak had come as a result of house-to-house transmission.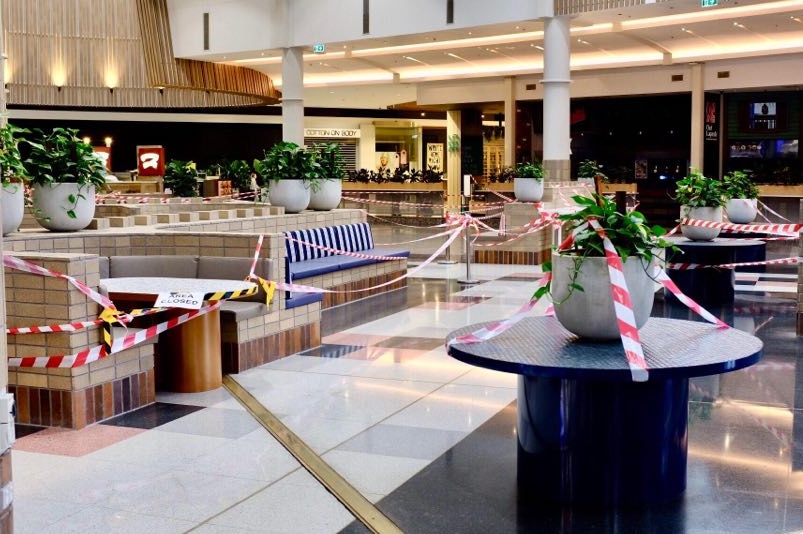 Will the lockdown lift in Victoria? 
Mr Weimar refused to speculate on whether lockdown restrictions would lift as scheduled on September 2.
"What I will say we have accomplished in three weeks is that the place hasn't exploded," he said.
"We have seen strong, robust control over these outbreaks and we have seen around the world how quickly these things can gather steam."
However, Mr Weimar denied Victoria would remain locked down until the majority of the population was vaccinated.
"If we can get this outbreak down, if we can get the mystery cases eradicated, if we can get everything into quarantine, that gives us options to ease restrictions to do other things."
Mental health concerns for teens
Addressing a leaked report showing the rising number of adolescents needing mental health care, Mr Foley said the government had been proactive in funding the already stretched system. 
However, he said the mental health impact of COVID running through the community would be "even more significant".
The confidential state government report published in The Australian newspaper reveals 342 teenagers a week have been admitted to hospital suffering mental health emergencies.
The Victorian Agency for Health Information (child and adolescent edition) documents six weeks to May 30 and is a 57 per cent increase on last year. 
Shadow Minister for Education David Hodgett said the report highlighted the need to get kids back to school as soon as possible.
"We need an urgent plan to get our children back into the school," he said.
"These statistics are awful. The Premier and the CHO seem solely focused on COVID cases and getting cases to zero, but at what cost?"
Loading form…