Covid-19 Pandemic: Live Updates and News for Apr. 27, 2021
Vietnam's Deputy Prime Minister warned the country faces a "very high" threat of a new outbreak after reporting its first domestic virus case in a month on Tuesday. As the latest outbreak spreads, Sri Lanka saw a record number of cases, while Malaysia extended its conditional lockdown in Kuala Lumpur and four other states. At least eight provinces in Thailand have declared a nighttime curfew.
Australia said it will give about 2,050 athletes and support staff bound for the Tokyo Olympics early priority access to Covid-19 vaccines. Elsewhere, flights for the initial phase of the Hong Kong-Singapore travel bubble have sold out in both directions.
Fully vaccinated Americans don't have to wear masks when exercising, dining and socializing outdoors in small groups, federal health officials said. Two new cases of blood clots linked to Johnson & Johnson's Covid-19 vaccine are being investigated by U.S. health officials.
Key Developments
Subscribe to a daily update on the virus from Bloomberg's Prognosis team here. Click CVID on the terminal for global data on cases and deaths.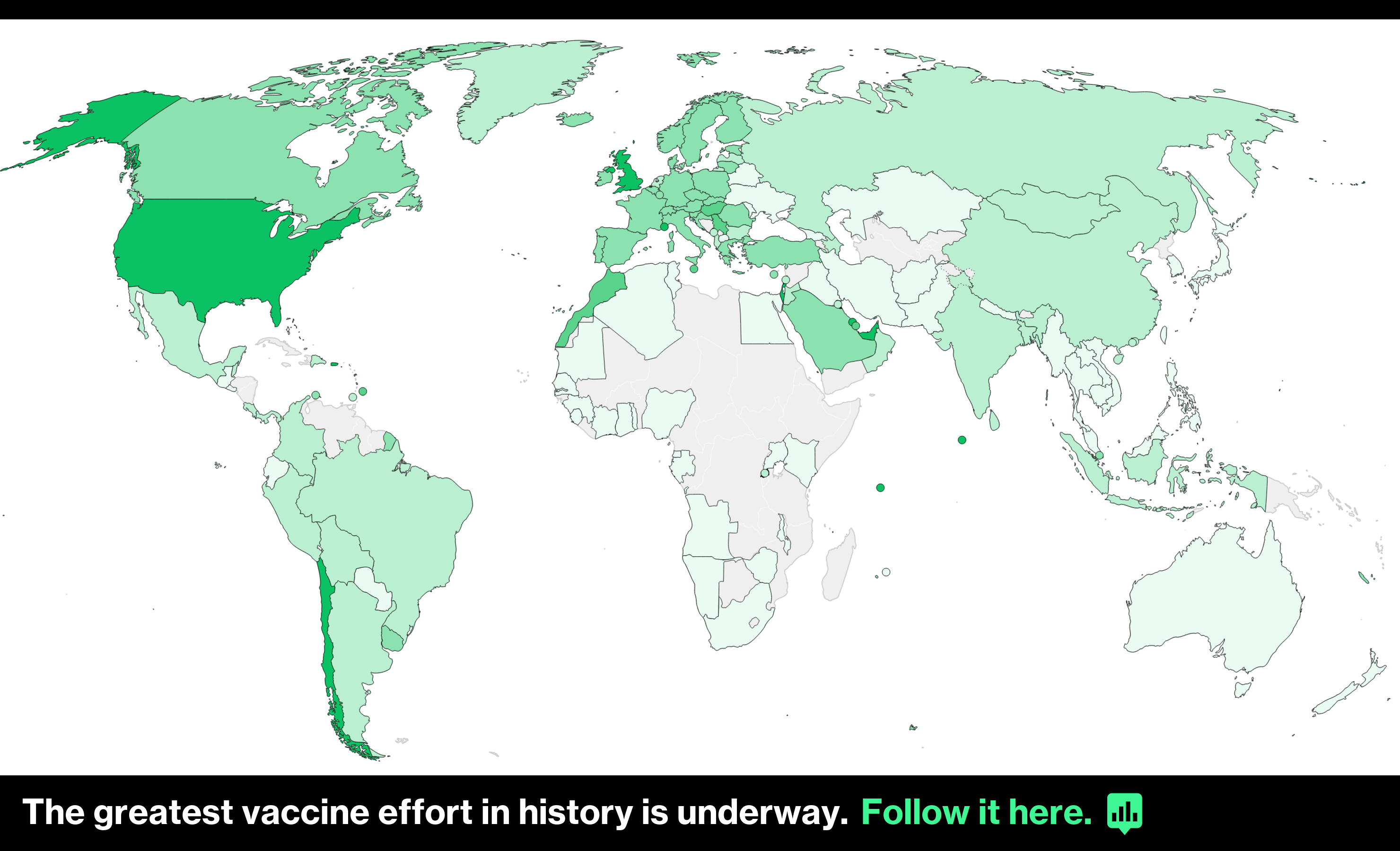 Sri Lanka Has Record Cases, Thailand Adds Curfews (10:45 a.m. HK)
Sri Lanka on Tuesday recorded nearly 1,100 new Covid-19 cases in a single day for the first time since the pandemic began.
The country this week tightened curbs, closed schools and stepped up isolating areas as it seeks to avoid a full lockdown that would jeopardize economic recovery and the reopening of its borders to tourists. The government will restart its vaccination program Wednesday by giving front-line workers in health-sector and the military their second AstraZeneca shot, even as export curbs from neighboring India have left the country with inadequate supplies to cover all those requiring their second dose.
Meanwhile, at least eight provinces in Thailand have declared a nighttime curfew to curb the country's biggest outbreak yet, according to the Interior Ministry. The curfew varies by province, with times ranging between 9 p.m. to 4 a.m. The restrictions apply in provinces, including four that border the capital Bangkok, currently the epicenter of the outbreak.
WHO Reviews Chinese Covid Vaccines (9:50 a.m. HK)
An technical advisory group at the World Health Organization is assessing Covid-19 vaccines from China's Sinopharm and Sinovac Biotech and expects to reach a decision for the shots shortly, WHO assistant director-general Mariângela Simão said at an online briefing on Monday. A decision on the Sinopharm shot will be reached by the end of this week, while Sinovac's will take until the end of next week. The WHO will also assess Moderna's vaccine on Friday, she added.
Australia to Prioritize Vaccines for Olympic Athletes (8:50 a.m. HK)
Australia will give about 2,050 athletes and support staff bound for the Tokyo Olympics early priority access to Covid-19 vaccines.
"While vulnerable Australians remain an absolute priority as the vaccine rollout continues, National Cabinet understands the pressure our high-performance athletes have been facing as the Tokyo Games draw closer,' Sports Minister Richard Colbeck said in a statement.
Amid concerns of a slow rollout, Australia had vaccinated almost 2 million of its 26 million population as of Monday, according to government data. Japan, which is due to host the Games from July 23, is also in a race to vaccinate citizens, and has given enough doses to cover just 1.1% of its population.
Vietnam Warns of 'Very High' Risk of New Virus Outbreak (8:30 a.m. HK)
Vietnam faces a "very high" threat of a new virus outbreak, Deputy Prime Minister Vu Duc Dam said, with the government concerned over possible new outbreaks tied to visitors from abroad.
The country on Tuesday reported its first domestic virus case since March 25, after a hotel worker tested positive following contact with 11 quarantined visitors from India.
Singapore Finds 5 Reinfected in Dorm Outbreak (8:20 a.m. HK)
The Singapore government said Tuesday that five workers residing at a dormitory had likely been reinfected by Covid-19.
Dorms were at the epicenter of the Covid-19 outbreak in the country last year, so when cases were discovered at the Westlite Woodlands dorm this month, more than 1,100 people living in the same block as the infected workers were quarantined. A total of 24 positive cases has been uncovered and are being investigated.
Japan Eyes Moderna for Large Rollout Sites as Approval Nears (7 a.m. HK)
The Japanese government is planning to use Moderna's vaccine to inoculate the public at planned large-scale vaccination sites in Tokyo and Osaka, assuming the vaccine gets regulatory approval, NHK reported.
The site in Tokyo, which will be located in the financial district of Otemachi, is set to open on May 24, the government announced Tuesday. Separately, Kyodo reported that a Health Ministry panel will make a decision on approving the Moderna vaccine as early as May 20. Japan has so far only approved Pfizer's dose.
Republicans Promote Vaccine (5:52 p.m. NY)
A group of Republican lawmakers in the U.S. with backgrounds as medical professionals launched a public service campaign to encourage people to get vaccinations as polls show a substantial minority of their party supporters are resisting getting the shot.
Wyoming Senator John Barrasso, a physician, said that vaccine hesitancy in his home state is one of the reasons that he wanted to take part in the campaign, which was initiated by Senator Roger Marshall of Kansas, who is also a medical doctor.
"You want to get kind of blanket immunity. You want to have enough people to have had vaccinations, and they're not perfect but they're pretty darn good," Barrasso said in an interview. "And that's the way out of it."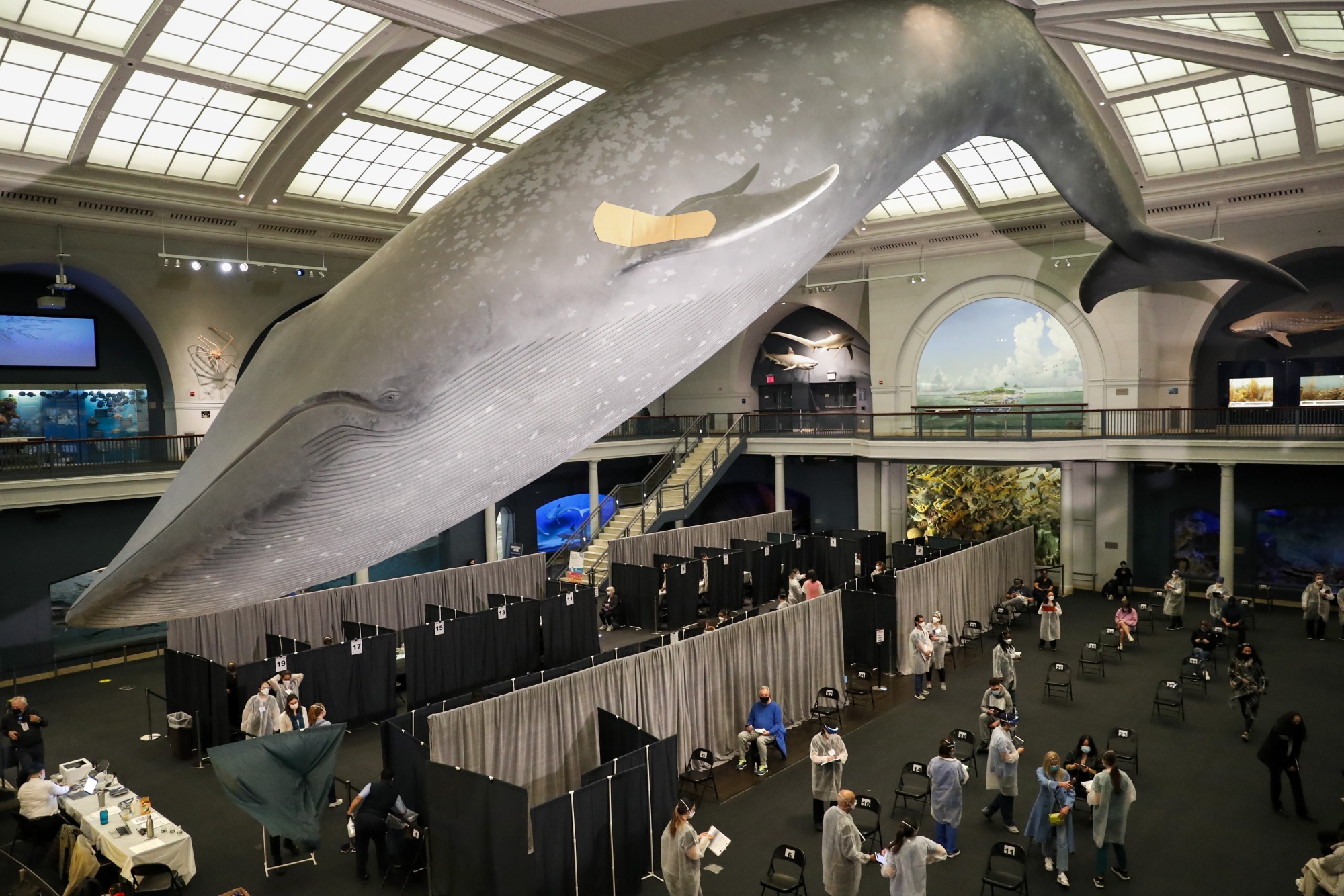 Russia Protests After Brazil Rejects Sputnik (3:30 p.m. NY)
Russia protested a decision by Brazilian health regulators to block imports of the Sputnik V vaccine, citing a "lack of consistent and reliable data" on the shot's safety, quality and efficacy.
The five-member board of the Brazilian Health Surveillance Agency, or Anvisa, said in a late Tuesday statement that it had identified product-development flaws in all three phases of the drug's clinical trials. The notoriously strict regulatory body stressed that it was unable to identify the source of the vaccine's pharmaceutical materials, adding that it wasn't given full access to facilities during a recent inspection visit to Russia.
Sputnik V's developers dismissed the findings as political, saying on Wednesday that Anvisa had been pressured by the U.S. Department of Health and Human Services to block the Russian vaccine. They also denied that Brazilian regulators had been barred from production sites that would supply to Brazil.
Biden to Send Vaccines to India (3:05 p.m. NY)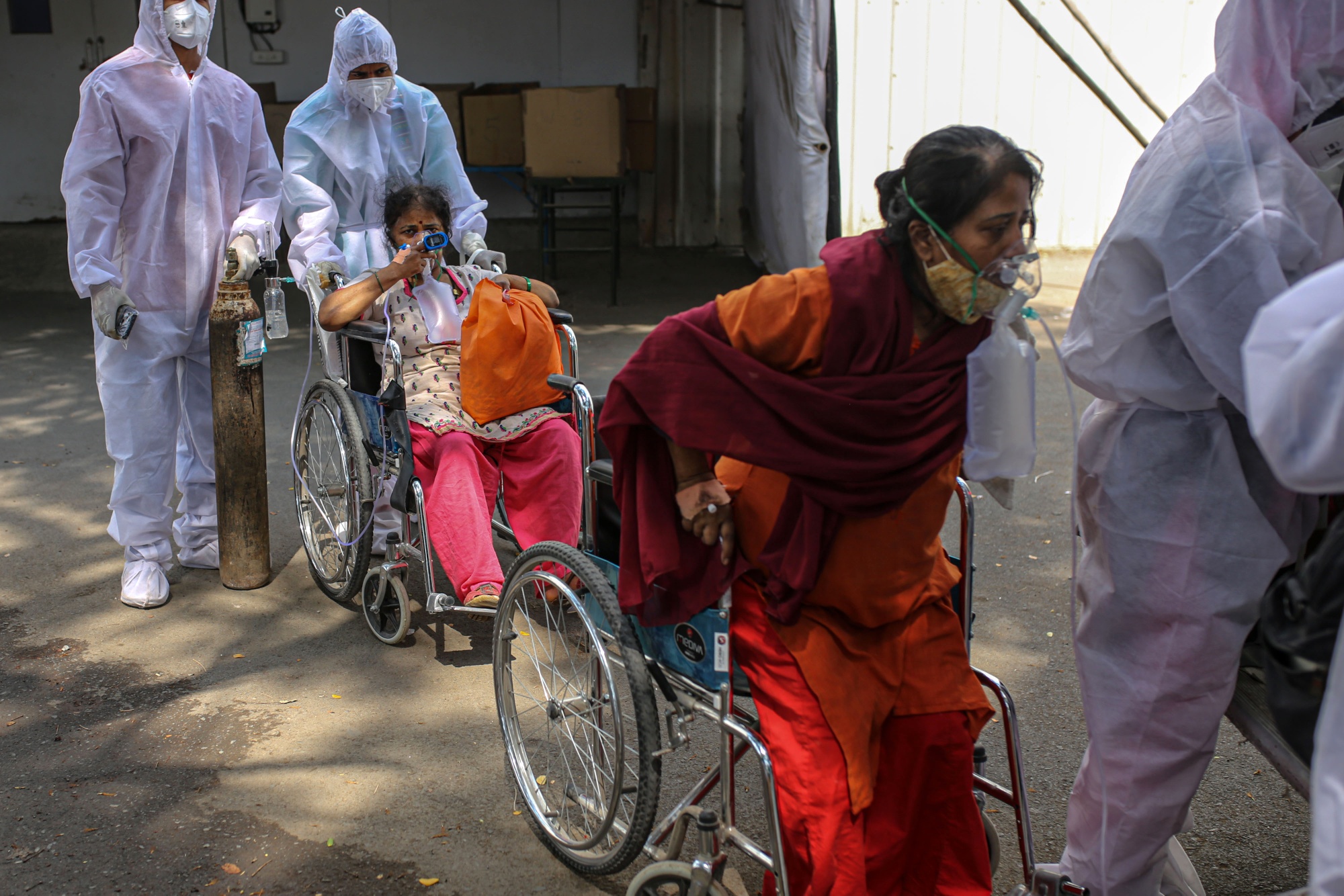 President Joe Biden said he intends to send vaccines from the U.S. to India as the country battles the worst coronavirus surge in the world, but did not specify timing for a decision or shipments.
Biden said Tuesday that in a call with Indian Prime Minister Narendra Modi, he discussed "when we'll be able to send actual vaccines to India, which is my intention to do."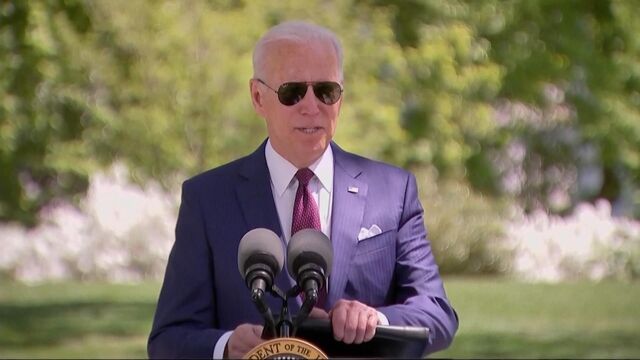 In the meantime, the U.S. is providing aid including the therapeutic drug remdisivir and machinery for vaccine manufacturing, Biden said.
U.S. Probes 2 New Clot Cases Tied to J&J (10:35 a.m. NY)
Two new cases of blood clots linked to Johnson & Johnson's Covid-19 vaccine are being investigated by federal health officials, the U.S. Centers for Disease Control and Prevention said Tuesday.
One case was in a male and the other was in a female, both of whom were under 60 years old, a CDC spokeswoman said in an email to Bloomberg News. The new reports bring the total number of cases to 17 out of about 8.1 million doses administered in the U.S.
The CDC and the Food and Drug Administration lifted a recommended pause on use of J&J's vaccine Friday following an investigation into blood clots possibly linked to the shot. The 15 cases being examined were all in women, though CDC officials cautioned the syndrome may also occur in men.
Portugal Sending Medical Supplies to India (8:26 a.m. NY)
Portugal plans to send antiviral drugs for Covid-19 treatment and oxygen to India as part of a broader European Union effort. Portugal is currently evaluating the fastest way within the EU framework to transport the medicine and oxygen to India, the Portuguese Foreign Ministry said in an emailed statement.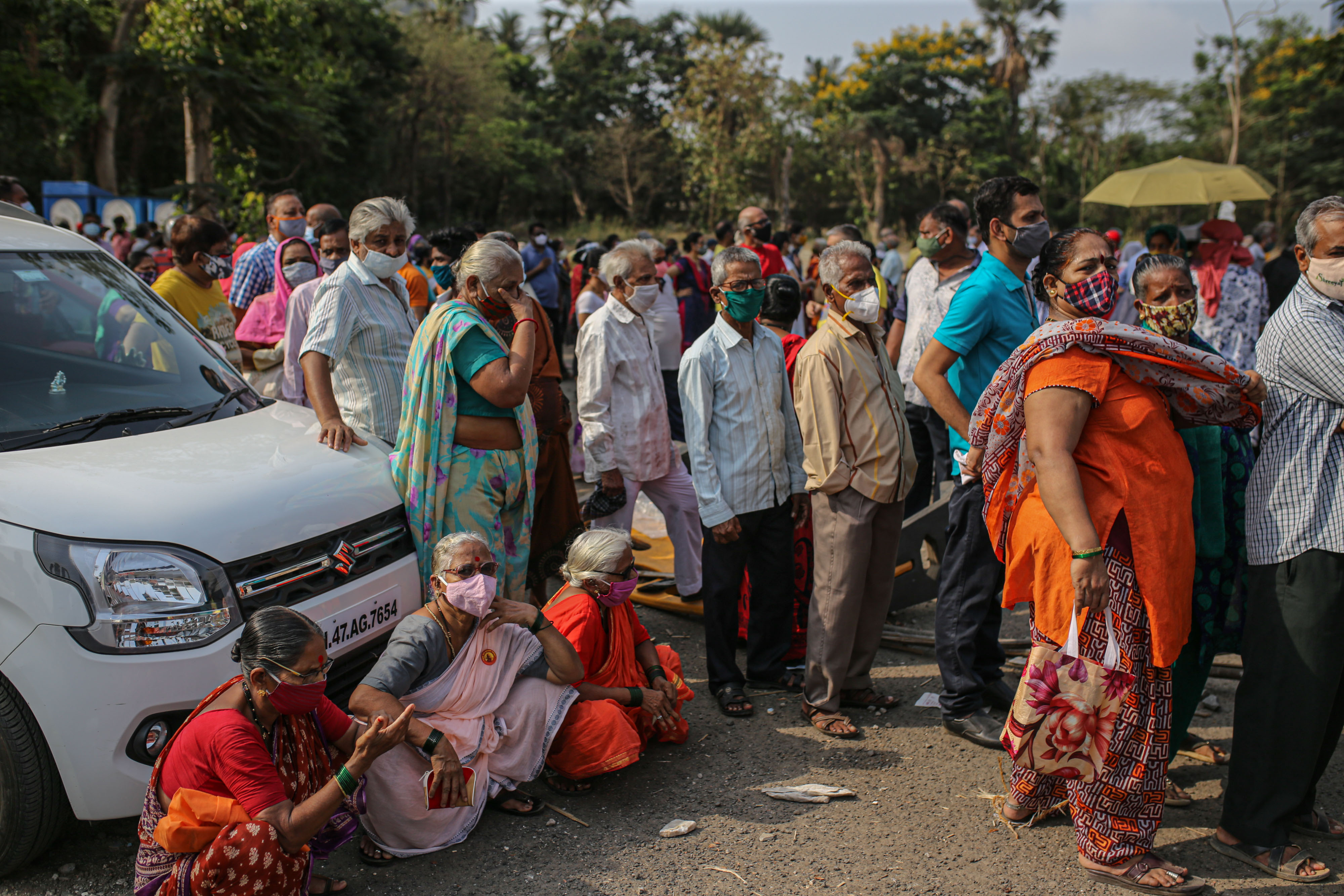 Johnson's Office Denies He Said Let Virus Rip (8:07 a.m. NY)
"The reports put forward, speculation, they distort the actions the prime minister has taken, which is to save lives and livelihoods," said Max Blain, Boris Johnson's official spokesman, when asked whether Johnson said the virus should be allowed to let "rip."
Blain said it is "untrue" that Johnson made a comment that bodies should be allowed to "pile high" instead of imposing a third coronavirus lockdown.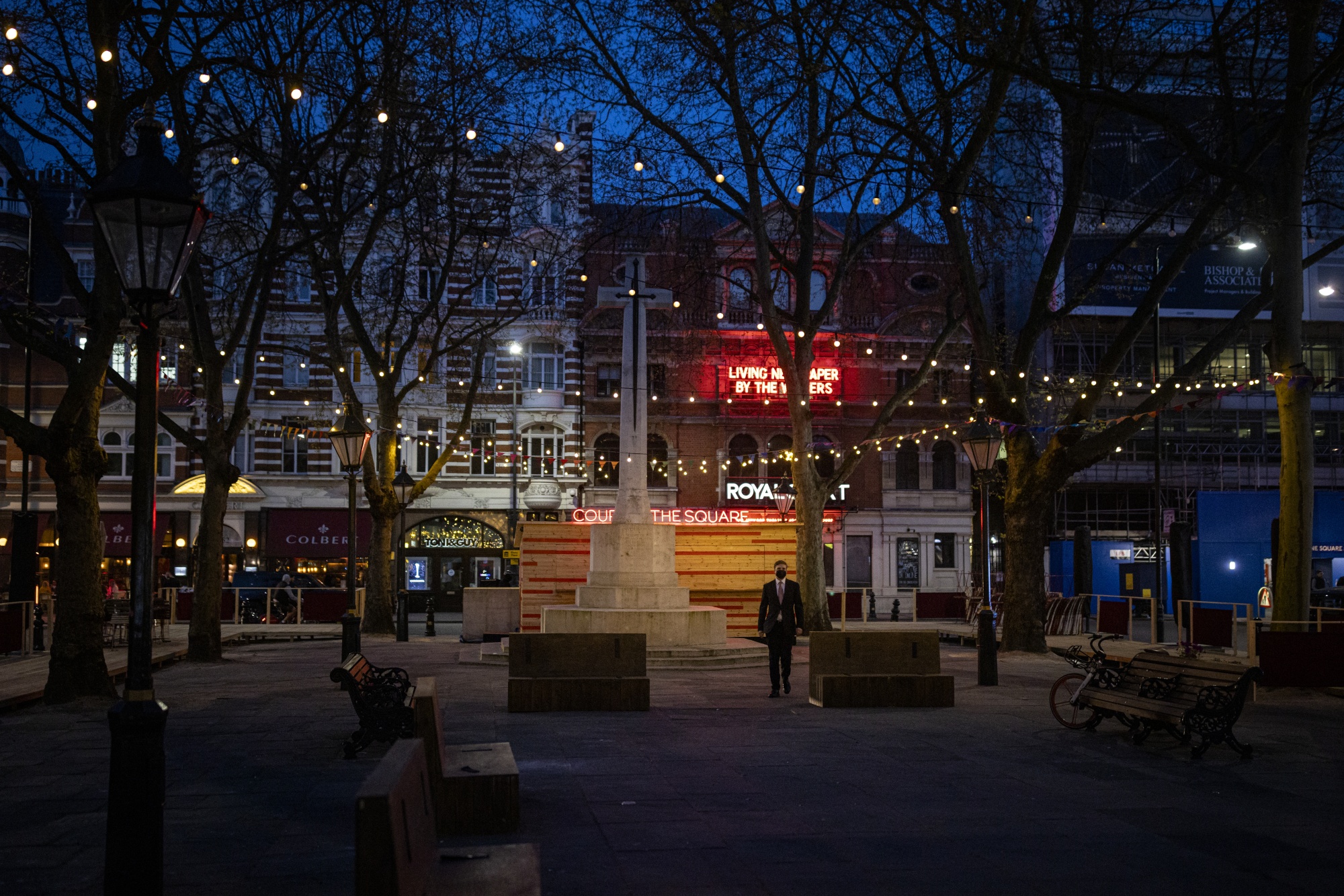 Philippines to Ban Travelers From India (7:43 a.m. NY)
The Philippines will ban all travelers from India and those with history of travel to the country in the last 14 days. The ban will be in effect from April 29 to May 14, President Rodrigo Duterte's spokesman, Harry Roque, said in a statement.
Australia is also banning all flights from India until at least May 15. Malaysia will halt entry of Indian nationals and passengers as well as implement strict controls for ships from the South Asian country docking at the nation's ports.
HSBC to Cut Office Space, Halves Travel (7:36 a.m. NY)
HSBC Holdings Plc expects to cut its office footprint by 20% this year and is budgeting for half its previous business travel costs as the adoption of flexible working spurs changes to longstanding practices.
The bank has already committed to a 40% reduction in office space in the long term.
"We do very much want to move to a hybrid working environment," Chief Financial Officer Ewen Stevenson said in an interview with Bloomberg Television.
— With assistance by Gearoid Reidy, Dong Lyu, Muneeza Naqvi, Randy Thanthong-Knight, Jason Scott, and Philip Heijmans