Is Covid-19 vaccine round the corner?, Health News, ET HealthWorld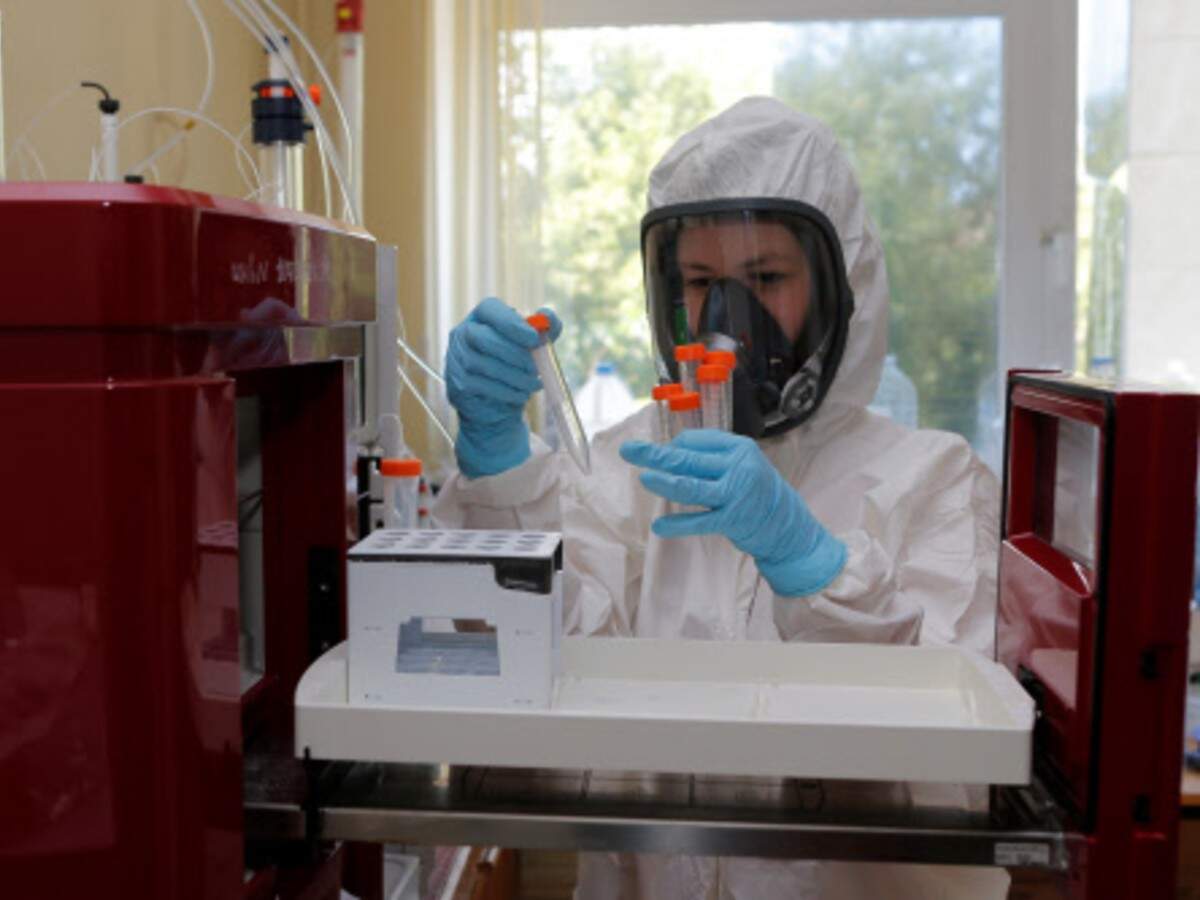 By S. Swaminathan

There is a sudden buzz about the
Covid-19 vaccine candidates
in development. During the first week of August, the US president predicted that a Covid-19 vaccine would be ready by Nov 3rd this year.
About a week later, the Russian president announced that their healthcare regulatory agency has approved an adenovirus-based Covid-19 vaccine. In the span of a month, overlapping this time frame, results from human Covid-19 vaccine trials appeared in several respected international journals. All this has fueled palpable anticipation that the availability of a Covid-19 vaccine is imminent. Is this for real?
Introduction

The world is in a race against time to come up with a vaccine to fight SARS-CoV-2 and the Covid-19 pandemic it has unleashed. Dozens of vaccine candidates are already being tested in human subjects in studies known as clinical trials. A flurry of results from these human trials has started pouring in, and coverage in the popular press has fueled a lot of optimism and hope.
Five biotech companies, one from the U.K. (AstraZeneca), two from the U.S.A. (Moderna Therapeutics & Pfizer) and two from China (CanSino Biologics and Sinopharm), have published human phase 1 and 2 trial results of their Covid-19 vaccine candidates, during the month spanning mid-July to mid-August.
The leading Covid-19 vaccine candidates
The key ingredient in any vaccine is the antigen, a component derived from the disease- causing agent. The S protein of SARS-CoV-2 is the antigen in four of these vaccine candidates.
Their unique feature is that, rather than using pre-made S antigen, they use genetic information, which is decoded to make the S antigen (or a part of it) within the cells of the body of the person receiving the vaccine. Genetic information can be encoded in two kinds of special molecules, commonly called DNA and RNA. In living cells, this genetic information is decoded to create the specific antigen.
The Covid-19 vaccine candidates being developed by the British drug maker AstraZeneca and the Chinese vaccine company CanSino Biologics, use certain viruses as carriers, to deliver DNA encoding SARS-CoV-2 S antigen into the human body.
The carriers used by these two biotech companies are known as adenoviruses. The AstraZeneca vaccine candidate uses an adenovirus which normally infects chimpanzees, while the CanSino Biologics vaccine candidate uses adenovirus type 5, which specifically infects humans.
But, the Moderna and Pfizer vaccine candidates do not use a virus carrier. Instead, they use SARS-CoV-2 S antigen-encoding RNA directly. The difference between these two is that, the RNA in the Moderna vaccine candidate carries instructions for the complete S antigen, whereas the one in the Pfizer vaccine candidate provides instructions for only a part of the S antigen.
The fifth Covid-19 vaccine candidate, developed by the Chinese company Sinopharm, actually contains the whole, but chemically inactivated, SARS-CoV-2 as the antigen.
What do the human trial results reveal?
All results published during the past month or so, are from early phase (phases 1 and 2) testing of the Covid-19 vaccine candidates. The main objective of early phase testing is to obtain answers to two important questions: (i) Is the vaccine candidate safe for humans? (ii) If safe, does it induce an immune response in the human subjects?
Vaccines as medicines are unique in that they are given to large populations of children and adults, who are mostly healthy. Therefore, a vaccine must be very safe. It must be free of side effects and potential risk to the people who receive them.
Safety testing during a human vaccine trial typically involves clinical observation and laboratory testing to identify side effects (known as adverse events) and potential risks that may be related to vaccine administration. Adverse events typically involve local effects (such as itching, pain, redness, tenderness and swelling at the injection site) and systemic effects, affecting the whole body (such as fever, chills, fatigue, headache, muscle pain and nausea).
For most vaccines, these adverse events tend to be minor issues. However, there can be a life-threatening allergic reaction, known as anaphylaxis, which occurs extremely rarely.
AstraZeneca reported that adverse effects associated with their candidate were minor and could be alleviated with paracetamol. CanSino Biologics, Moderna, Pfizer and Sinopharm reported that the frequency of adverse events associated with their candidates, all of which were tested at multiple dosage levels, was dose-dependent.
Overall, the phase 1/2 human trial results of all five vaccine candidates were reported to cause only mild to moderate adverse events, which were temporary.
When an immune response is triggered, the body produces specialized proteins called antibodies, which fight the disease-causing agent, and specialized cells called T cells, which seek and destroy infected cells.
Antibodies and T cells can be identified by specific laboratory tests using blood drawn from human volunteers, a few weeks after administering the vaccine candidate. The early phase human trial results showed that all five Covid-19 vaccine candidates stimulated the formation of antibodies which could specifically recognize the SARS-CoV-2 S antigen and stop SARS-CoV-2 from infecting cultured cells in the laboratory. In addition, AstraZeneca and Pfizer also reported that their vaccine candidates stimulated a T cell response.
The key question these trials results did not answer

The most important question vaccine developers ask is: what is the protective efficacy of their vaccine candidate? In the context of Covid-19, efficacy refers to the ability of the vaccine candidate to prevent SARS-CoV-2 infection and Covid-19 disease in vaccinated individuals.
The phase 1 and 2 trials which are designed to assess the safety and immunogenicity of a vaccine candidate, over a short period of time, do not provide an answer to the critical question on vaccine efficacy.
This can be answered only by pivotal phase 3 trials involving several thousands of human volunteers, including children and adults of diverse populations, who are at risk of exposure to infection.
Typically, phase 3 trial investigators would compare the rate of SARS-CoV-2 infections and Covid-19 hospitalizations in two groups of human volunteers: a reference group, in which the volunteers do not get any vaccine, and a test group, in which the volunteers get the Covid-19 vaccine candidate, to calculate vaccine efficacy.
Even at pandemic pace, given its large sample size and complex logistics, assessing efficacy alone in phase 3 trials can take from several months to a year or more.
There is a concern that some vaccine-induced antibodies may possess the capacity to help virus infection, instead of preventing it, leading to severe disease. Also, the duration of persistence of the immune response triggered by the vaccine candidates is not known.
Long-term follow-up of large phase 3 trial subjects can provide definitive answers to these questions on the safety and durability of vaccine-induced immune responses. This translates to additional time required for thorough testing.
When is a Covid-19 vaccine likely to be approved?

A majority of vaccine scientists around the world firmly believe that it is necessary to complete phase 3 testing before considering a vaccine candidate for approval.
Phase 3 efficacy trials of these Covid-19 vaccine candidates have just started or are to be started shortly, and are estimated to be completed in 1-2 years. Sinopharm, which initiated phase 3 testing of its Covid-19 vaccine candidate last month, and plans to enroll 45,000 subjects, estimates it to be concluded by September 2021.
On the other hand, the phase 3 trials of the Covid-19 vaccine candidates of AstraZeneca and Moderna, which started during July/August this year, and plan to enroll about 30,000 human volunteers each, are expected to be completed by October 2022.
It is relevant to underline that we still do not know if antibodies signify protection. However, approval may follow only if the phase 3 trial results provide evidence of significant efficacy. There is some debate over the level of efficacy to qualify for approval. While the US FDA has set a lower efficacy bar of 50%, the World Health Organization recommends 70%.
Concluding thoughts

Encouraging phase 1 and 2 results signify neither success in, nor bypassing the need for, phase 3 trials. A series of nearly two dozen case studies compiled by the US drug regulatory body shows that phase 2 trial results can be significantly inaccurate in predicting the safety and or efficacy of drugs and vaccines in a wide range of diseases and patient populations.
Countries and governments around the world are acutely aware of the urgent need for a Covid-19 vaccine. But, a useful vaccine would need to be safe and effective against the virus and the disease it causes.
It is the opinion of scientists around the world that despite the urgency and pressure of the ongoing pandemic, a vaccine should be developed without bypassing the regulatory process.
Any vaccine candidate approved before phase 3 efficacy results are obtained will be just a 'test' vaccine of unknown safety and efficacy. Premature approval for mass vaccination of populations would not only be unethical but also dangerous to public health.
DISCLAIMER: The views expressed are solely of the author and ETHealthworld.com does not necessarily subscribe to it. ETHealthworld.com shall not be responsible for any damage caused to any person/organisation directly or indirectly.