COVID-19 Cases Tracker, Coronavirus Vaccine, Total Corona Cases Tally in India Today Latest News Update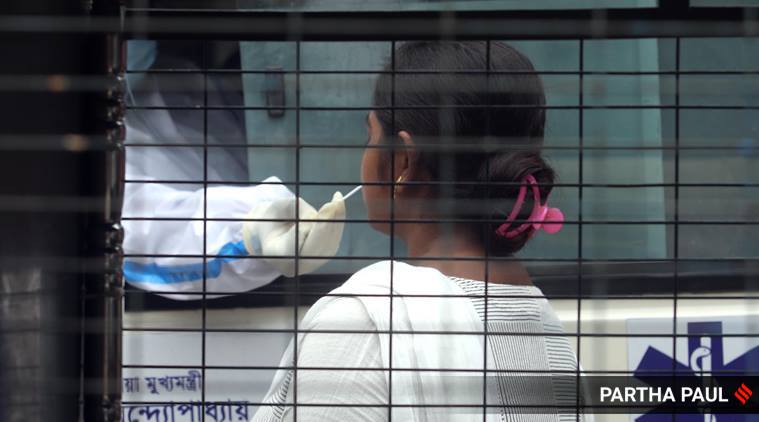 Health workers collect swab samples in Narkeldanga Main Road Kolkata
A study on the first national sero surveillance to estimate the prevalence of the novel coronavirus, conducted in May, shows that as many as 8.56 lakh cases were present in the 233 districts deemed 'zero-caseload' at the time — confirming the under-detection of cases in the country. While an independent group of experts began investigating the severe illness in a participant that led to a halt on clinical trials of AstraZeneca's coronavirus vaccine, the World Health Organisation said there was nothing to be discouraged about, since these kinds of incidents routinely happen during trials.
Meanwhile, the India trials of the vaccine, being carried out by Pune-based Serum Institute of India, have also been halted. Serum had, on Wednesday, claimed that the India trials would remain unaffected by AstraZeneca's decision. However, it was issued a show-cause notice by the officer of the Drug Controller General of India, and on Thursday, Serum said it was putting a hold on India trials. Till now, 100 participants have been given the vaccine in India where combined phase-2 and phase-3 trials were approved last month. About 1,600 participants were planned to be enrolled for the complete trial.
In Geneva, WHO chief scientist Soumya Swaminathan said the AstraZeneca pause was not a setback, and nothing to be discouraged about. She said the incident just demonstrated that the process of vaccine development was not always a "fast and straight road".