Coronavirus Outbreak: Live Updates and News for Sep. 29, 2020
Global confirmed deaths hit 1 million as major developed and emerging economies are struggling to contain the coronavirus almost 10 months after it first emerged.
Health professionals estimate that the real death toll from the pandemic could be double as many parts of the world are battling a renewed jump in cases. In the U.S., warning signs are emerging that the country faces more deaths and serious illnesses as winter approaches, while Germany warned of a surge in infections and Moscow reopened temporary hospital wards.
The pandemic is creating a class of "new poor" across East Asia and the Pacific with 38 million more people expected to sink into poverty in 2020, according to the World Bank. The triple shock of the pandemic, the containment measures and the global recession means the region will grow only 0.9% this year, its weakest expansion since 1967 — and poverty will increase for the first time in 20 years.
Key Developments:
Subscribe to a daily update on the virus from Bloomberg's Prognosis team here. Click CVID on the terminal for global data on coronavirus cases and deaths.
Hong Kong Mulls Easing Mainland Returns (11:07 a.m. HK)
Hong Kong Chief Executive Carrie Lam said her government was looking at allowing city residents currently on the Chinese mainland to return home without quarantining for 14 days, providing they first had a negative virus test.
"We are in an advanced internal discussions to facilitate such Hong Kong residents coming back," Lam told a weekly press conference. She also said the financial hub would extend virus-related social distancing measures, with details to be released at a later health briefing.
BOJ Mulls Calls for Virus-Era Policy Review (10:24 a.m. HK)
Some Bank of Japan board members discussed whether a new policy approach is needed in the age of Covid-19 to hit an increasingly distant price goal, according to a summary of opinions from the last meeting in mid-September.
"It will be necessary to reconsider the strategy toward achieving the target comprehensively" given that 2% inflation is out of sight and there have been significant changes in economic developments, one of nine board members said, a summary released by the bank said on Tuesday.
Sri Lanka's Rating Cut at Moody's on Virus (10:26 a.m. HK)
Sri Lanka's credit rating was cut deeper into junk by Moody's Investors Service, citing risks from the coronavirus-induced shock to the economy.
The nation's long-term foreign-currency credit rating was cut to Caa1 from B2, according to a statement. The outlook was stable. Sri Lanka joins Iraq, Democratic Republic of Congo and Belize at the rating level.
Australia Pledges A$800M for Digital Technologies (9:45 a.m. HK)
Australia announced an A$800 million package to help businesses take advantage of digital technologies and create jobs as part of its Covid recovery plan, Prime Minister Scott Morrison said in Canberra Tuesday.
South Korea's Case Rise Slowest in 7 Weeks (9:15 a.m. HK)
South Korea added 38 coronavirus cases in 24 hours, down from 50 a day earlier, according to data from Korea Disease Control and Prevention Agency.
The number of newly confirmed cases was the lowest in seven weeks. The total death tally rose by one to 407.
Mexico Reports 173 Deaths, Cases Hit 733,717 (8:57 a.m. HK)
Mexico reported 3,400 new Covid-19 cases, bringing the total to 733,717, according to data released by the Health Ministry late Monday.
Deaths rose 173 to 76,603, with growth slowing to a seven-day average of 0.2%.
Global Covid-19 Deaths Top 1 Million (8:40 a.m. HK)
The world officially recorded 1 million deaths from Covid-19, though health experts say the real tally might be almost double. The virus's rapid spread and ability to transmit in people who show no signs of the disease have enabled it to outrun measures to accurately quantify cases through widespread diagnostic testing.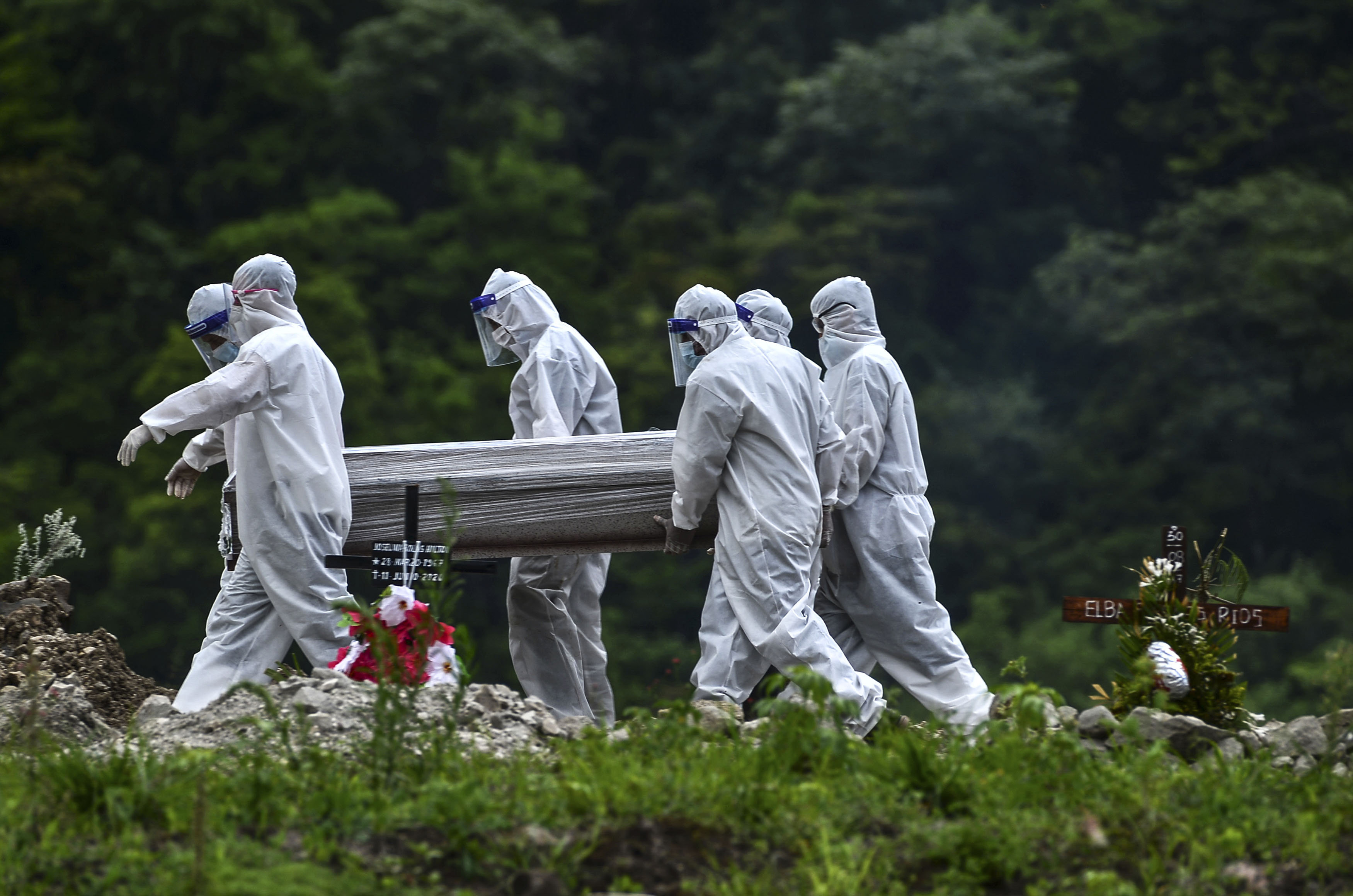 The U.S. has by far the most recorded deaths, topping 200,000, with Brazil and India together accounting for over 200,000 more. Worldwide, the growth in the number of daily deaths has eased since spiking in March and April, helped by improved medical care and ways to treat the disease. But as resurgences flare in Europe and North America ahead of winter and the flu season, Covid-19 fatalities may rise again.
Estimates of a higher death toll, would rank it among the top five causes for deaths globally based on historical figures.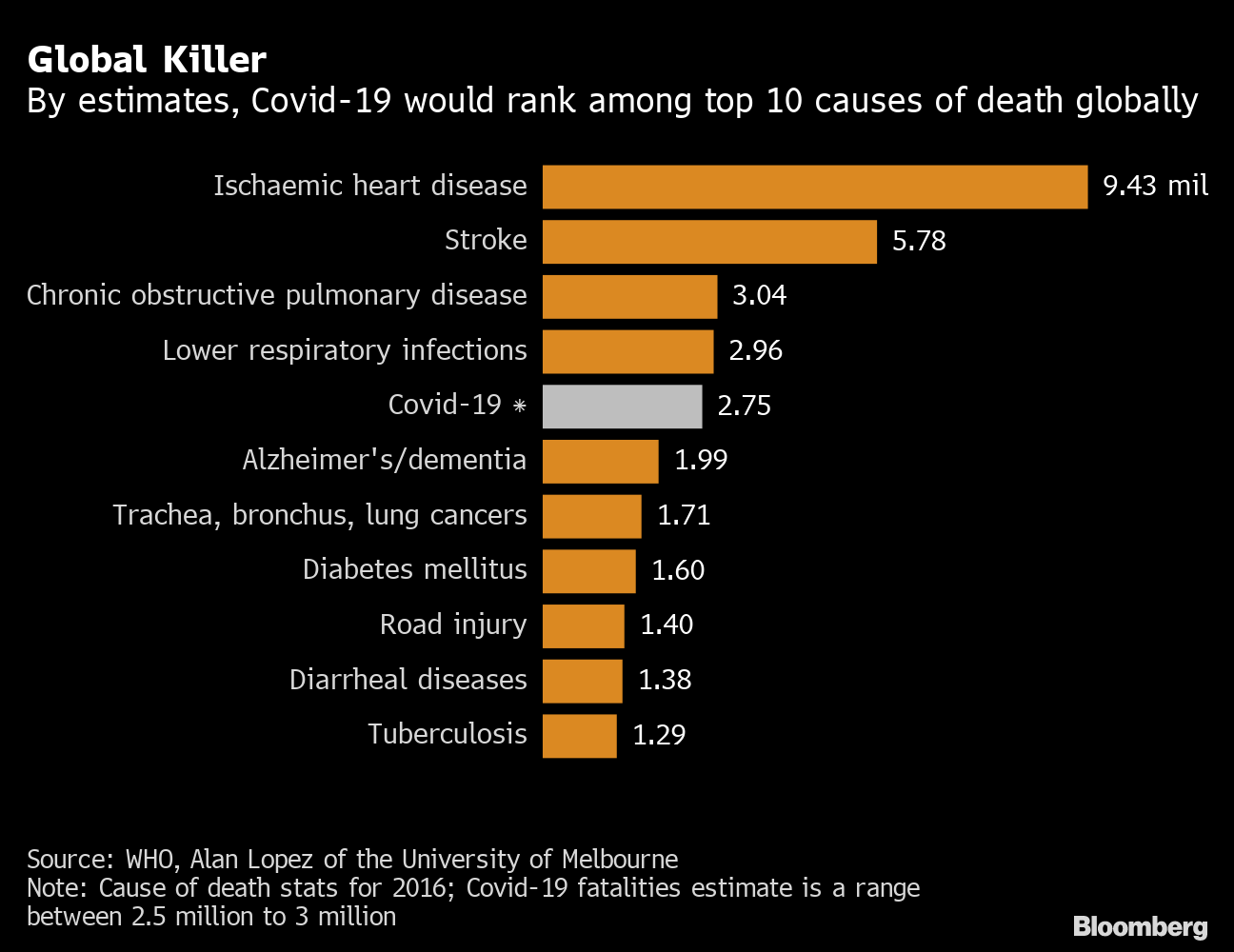 Tokyo Inflation Stays Negative in September (7:30 a.m. HK)
Tokyo inflation stays negative for a second month in September, highlighting the challenge facing the Bank of Japan and new Prime Minister Yoshihide Suga in trying to restore price momentum amid the pandemic.
Tokyo consumer prices excluding fresh food declined 0.2%, after dropping 0.3% in August, the ministry of internal affairs reported Tuesday. Economists had forecast a 0.3% drop. Prices in the capital are a leading indicator of the national trend.
California Warns of Uptick in Transmission (6 a.m. HK)
California, home of the most U.S. cases, is seeing signs that infections may be starting to rise again, Governor Gavin Newsom said Monday. While the number of Californians hospitalized continues to fall, the state has seen upticks of virus reproductive rates in three regions, which include the metropolitan areas of Los Angeles, San Diego and San Francisco, he said.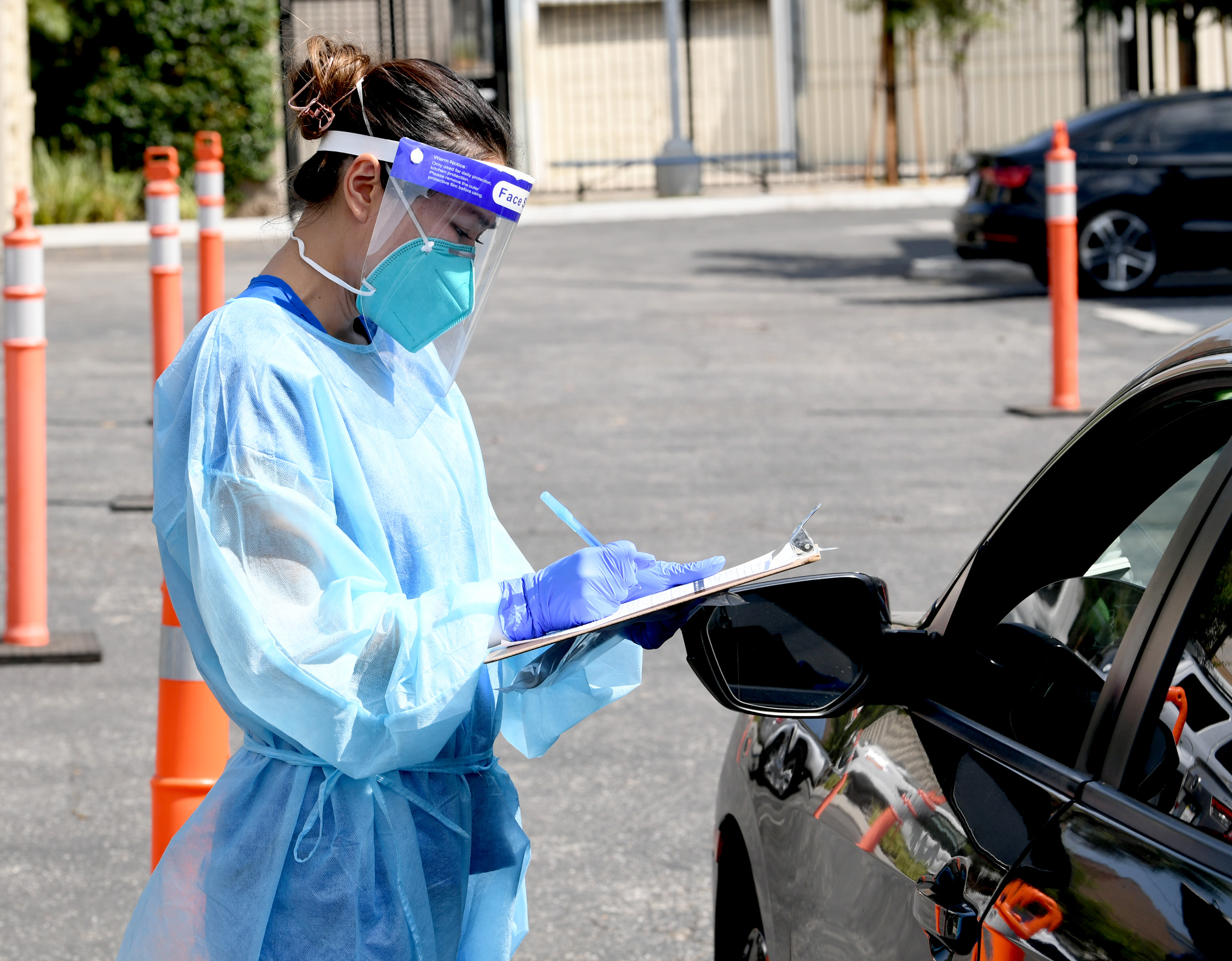 "You can see that trend line where in the last few weeks the r-effective is beginning to march back up," Newsom said during a press conference. "This is, again, what science predicted if we go back to our original form, if we're not cautious, if we're not vigilant, if we're not wearing our masks."
Still, the state has seen marked improvement after a summer surge, with its average rate of positive tests over the past 14 days falling to a new low of 2.8%. Newsom said he expects "a number" of counties will be allowed to move into less-restrictive tiers for businesses this week.
U.S. to Send Rapid Tests to States (4:20 p.m. NY)
President Donald Trump announced plans to distribute millions of Abbott Laboratories's 15-minute Covid-19 tests in the coming weeks, a move aimed at expanding access and helping reopen schools.
The federal government expects to ship 150 million of the Abbott rapid tests, based on states' populations, Trump said at a press conference at the White House. The administration will encourage states — which have ultimate discretion over how to deploy the tests — to use about 100 million to screen teachers, check symptomatic children to see if they have contracted the virus, or conduct baseline surveillance.
U.S. Cases Rise 0.4% (4 p.m. NY)
Coronavirus cases in the U.S. increased 0.4% as compared with the same time Sunday to 7.13 million, according to data collected by Johns Hopkins University and Bloomberg News. The increase was less than the 0.6% average daily gain over the past week. There were 204,881 confirmed deaths, up from 204,618 a day ago.
France Has Fewest Daily Cases Since August (2:07 p.m. NY)
France reported 4,070 new cases, the fewest since mid-August. The seven-day rolling average of new infections fell to 12,083 from 12,258 on Sunday. Virus-related deaths rose by 81 to 31,808.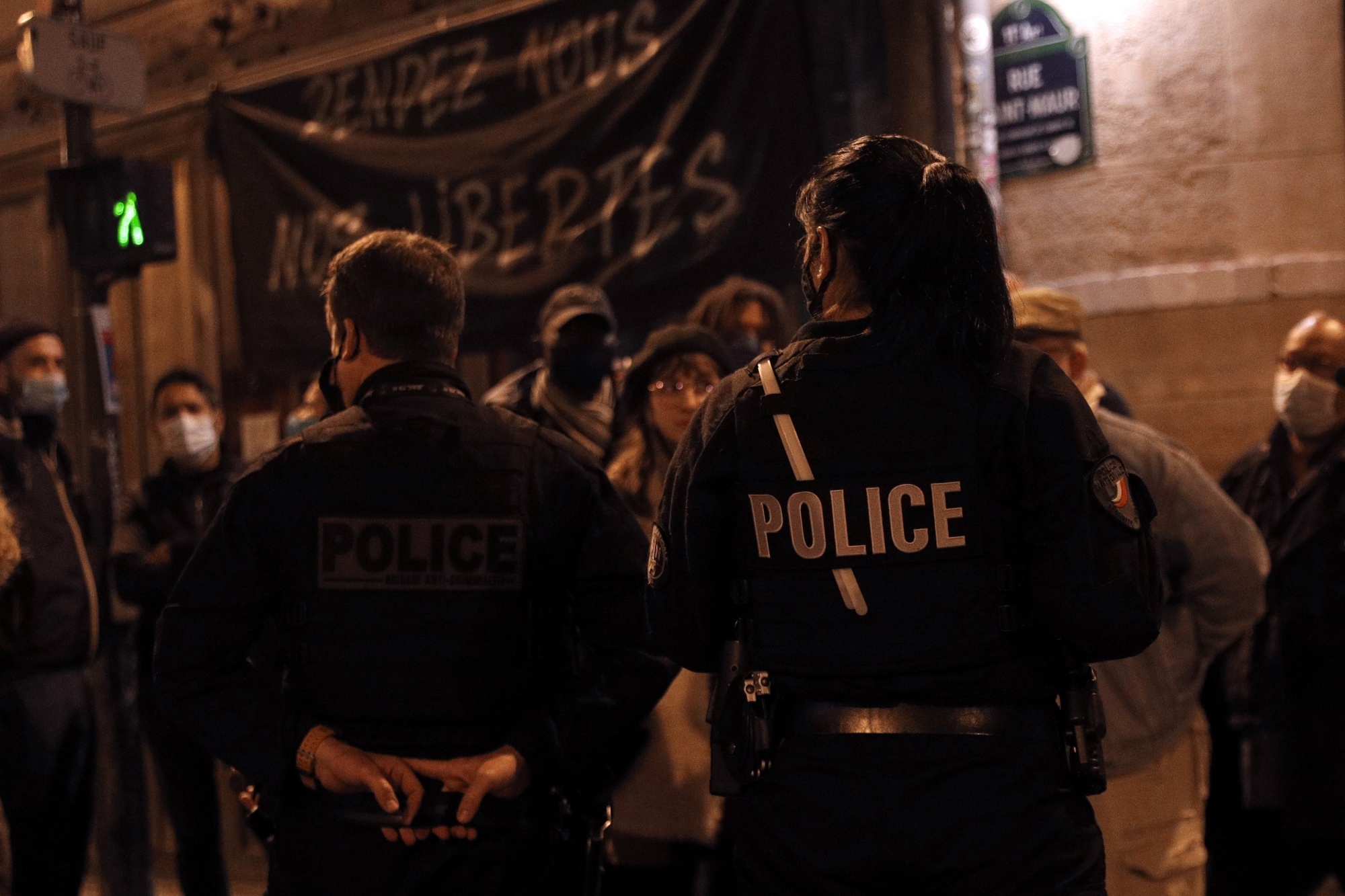 The decline comes as the strictest new measures to close bars early in many cities came into force. Health Minister Olivier Veran has said hospital admissions and deaths linked to Covid-19 will inevitably follow the country's increase in cases. .
WHO to Provide Access to 15-Minute Tests (12:40 p.m. NY)
The World Health Organization and non-profits including the Bill and Melinda Gates Foundation say they will help provide access to 120 million antigen tests to 133 low- and middle-income countries that can give results in 15 minutes.
Abbott Laboratories and SD BioSensor are producing the tests, reserving a fifth of their production to countries most in need. Distribution will begin in October, and the tests will cost $5 each or less. The Global Fund is also participating, though further funding is needed.
New York Sees Positivity Uptick, Cuomo Says (12:20 pm N.Y.)
New York is seeing an uptick in coronavirus cases, particularly in Brooklyn, and Orange and Rockland Counties, Governor Andrew Cuomo said on Monday. Of the 52,000 tests done on Sept. 27, 834, or 1.5%, were positive, he said on a call with reporters. The number of tests coming back positive throughout August and the first week of September were at or below 1%.
Eleven New Yorkers died as a result of the virus, and 543 people hospitalized. Some 2.6% of tests in Brooklyn were positive, and 3% were positive in the Mid-Hudson region, he said. "Brooklyn is a major contributor in the number of cases," Cuomo said.
U.K. New Case Numbers Continue to Drop (11:45 a.m. N.Y.)
The U.K. reported 4,044 new cases Monday, compared to 5,693 the previous day and a peak of 6.874 at the end of last week. Boris Johnson's spokesman James Slack warned earlier that it's too early to say if the government's decision to restrict social gatherings to groups of no more than six is having an effect. Ten deaths were reported.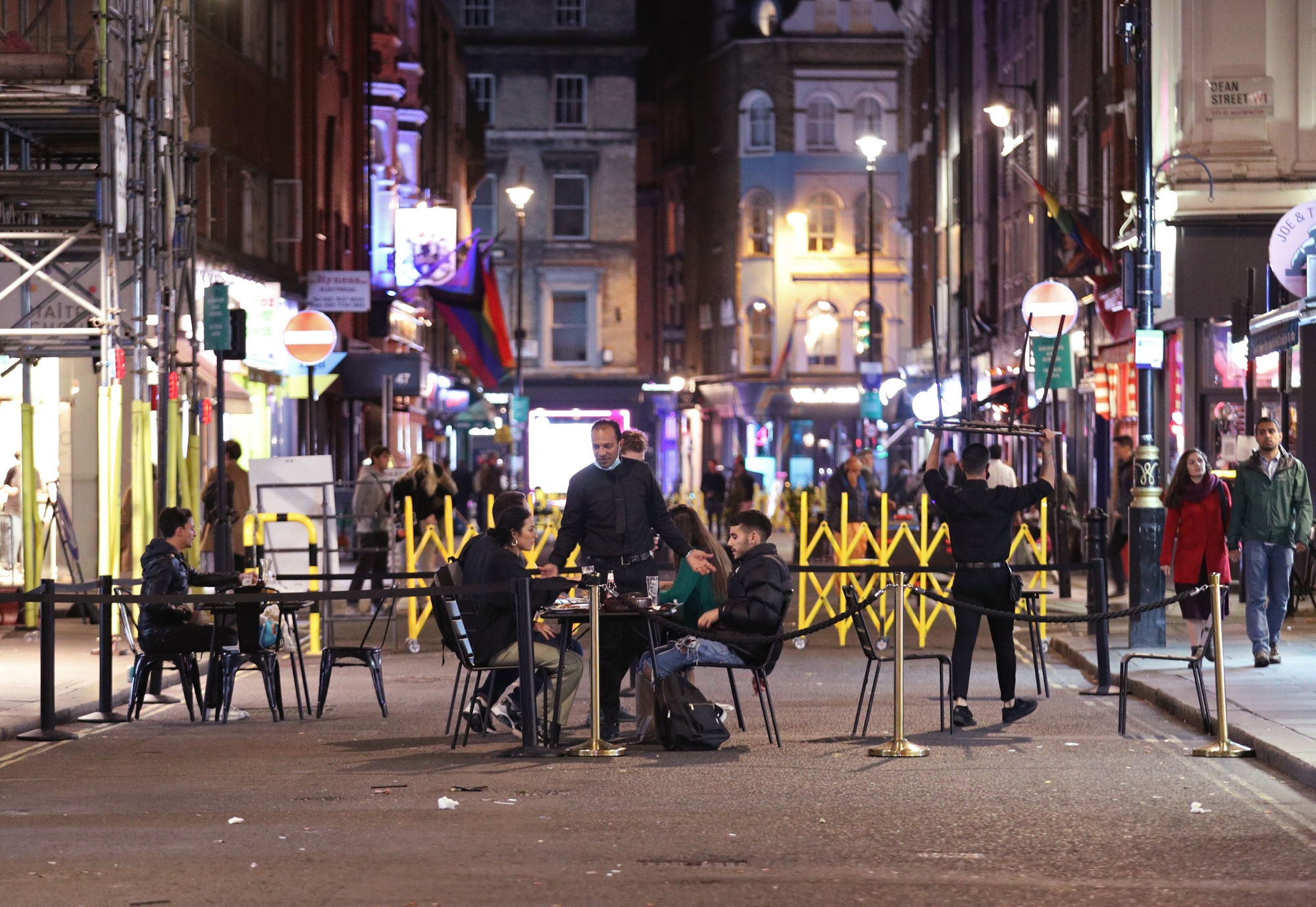 New Italian Cases Drop; Naples Hit Hard (11:30 a.m. N.Y.)
Italy reported 1,494 new cases Monday, compared with 1,766 the previous day and a seven-day average of 1,674.
Unlike the first wave of the virus, when Lombardy was the epicenter, the region of Campania around Naples registered the most cases Monday, with 295 new infections in one day. Sixteen deaths were reported, in line with previous days, while hospitalized patients increased by 141 to a 3,241.
Inovia Puts Partial Hold on Vaccine Study (8:42 a.m. N.Y.)
Inovio Pharmaceuticals Inc. put a partial hold on a phase 2-3 study of its Covid-19 vaccine after U.S. regulators raised questions about a delivery device used in the inoculation.
The vaccine maker is working to answer questions from the U.S. Food and Drug Administration about the Cellectra 2000 device used in the trial, Inovio said Monday. The delay is not due to any adverse events from the vaccine, Inovio said
Merkel Warns of Possible Surge by Christmas (6:45 a.m. NY)
Germany will face more than 19,000 new Covid-19 cases a day by the end of December if the current trend in infections isn't halted, Chancellor Angela Merkel warned on Monday. The country recorded about 11,000 cases last week. The country must act quickly to avoid the same rapid rise in cases that has been seen in neighboring countries such as France, which has been reporting an average of about 12,000 cases each day, Merkel told leaders of her party.
— With assistance by Jonas O Bergman, and Jeff Sutherland